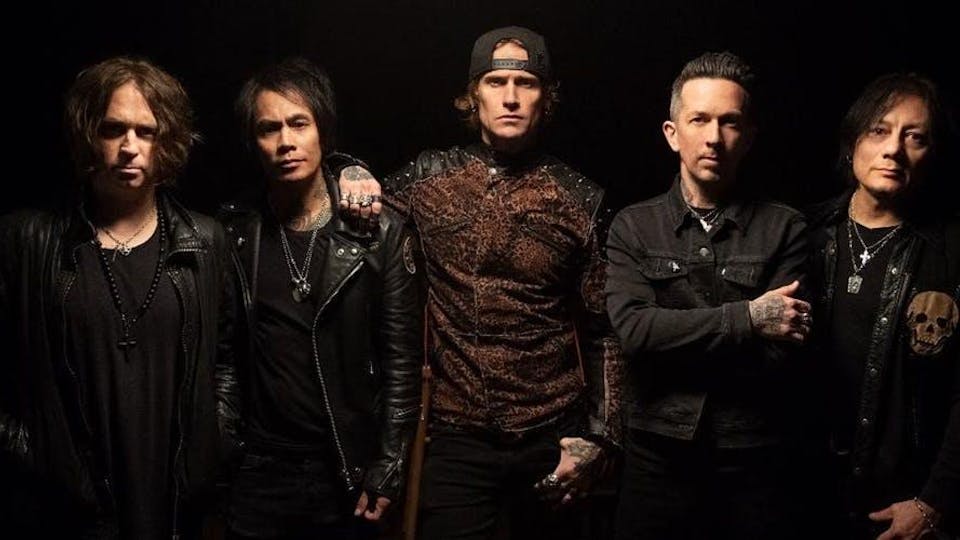 Presented by 98.9 The Rock
Buckcherry
Joyous Wolf
$25.00 - $28.00
Sales Ended
98.9 THE ROCK PRESENTS: BUCKCHERRY with JOYOUS WOLF in Kansas City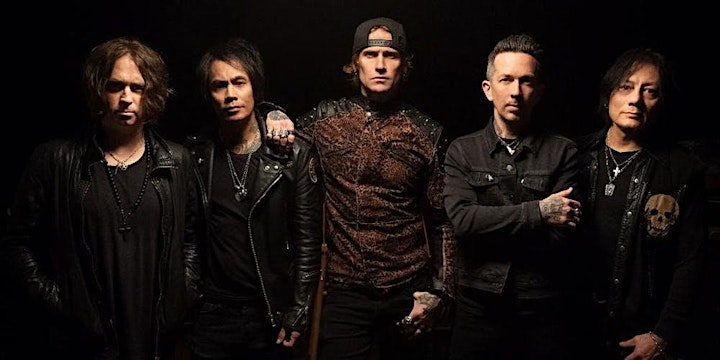 Buckcherry
The Los Angeles-based hard rock act Buckcherry formed in mid-1995, after singer Joshua Todd and guitarist Keith Nelson were introduced through their tattoo artist. After cutting several demos, the duo recruited bassist Jonathan "J.B." Brightman and drummer Devon Glenn and began performing live, quickly earning a local following for their swaggering, grunge-flavored music. Following the subsequent addition of second guitarist Yogi Lonich, Buckcherry signed with DreamWorks Records and issued their self-titled debut LP in 1999. Singles such as "Check Your Head" and "For the Movies" were modern rock hits, allowing Buckcherry to raise their profile by the summer of 2000.
The following year, Buckcherry released their second album, Time Bomb. Although it wasn't widely noticed by critics, AC/DC recruited the band as an opening act for a series of shows, and Buckcherry's audience grew accordingly. In July 2002, founding member Joshua Todd unexpectedly quit the group, and Buckcherry took a multi-year hiatus to recoup. They eventually regrouped in 2005 with original members Todd and Nelson, as well as newcomers Xavier Muriel (drums), bassist Jimmy Ashhurst, and guitarist Stevie D. The revised lineup hit the studio later that year to record 15, which was released in early 2006 and yielded the band's first Top Ten pop single, "Sorry." 15 went platinum on the strength of its crossover appeal, and Buckcherry quickly returned in 2008 with a fourth album, Black Butterfly. The concert album Live & Loud 2009 was released the following year, as the band prepared to hit the road as Kiss' opening act.
The band released its fifth full-length album, All Night Long, in August 2010. Despite debuting at number ten on the Billboard Top 200, the album failed to generate a major hit single. Soon, Buckcherry parted ways with Atlantic and signed to Century Media, which released the heavy, melodic Confessions in February 2013. As part of their promotion for Confessions, the band assembled several short films to accompany it. A year later, the band released the Fuck EP, a six-track record where every song contained the F-word in its title. That EP was a stopgap prior to the full-length Rock N Roll, which came out in August 2015; it debuted at 93 on the Billboard Top 200.
Founding guitarist Keith Nelson and Xavier Muriel announced their departure over musical differences in May of 2017. Todd hired guitarist Kevin Roentgen and drummer Sean Winchester as their replacements, but first turned his attention to Year of the Tiger, the debut album from Josh Todd & the Conflict, which also featured Buckcherry guitarist Stevie D.
Todd unveiled his new lineup of Buckcherry with the 2018 album Warpaint, which featured a cover of Nine Inch Nails' "Head Like a Hole" as its lead single.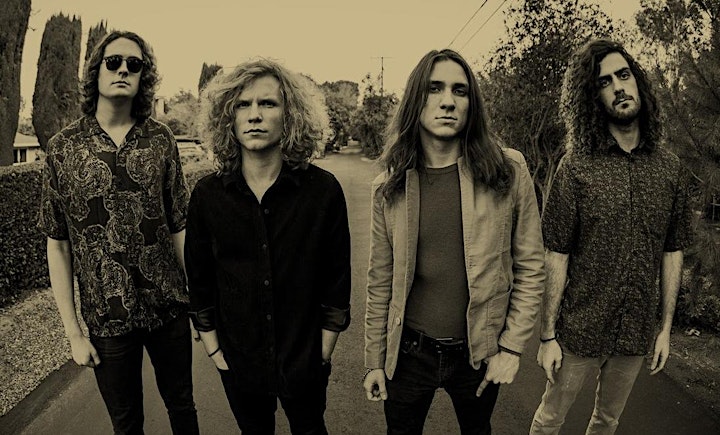 Joyous Wolf
Joyous Wolf is a Rock band from Southern California formed in 2014 by vocalist Nick Reese, guitarist Blake Allard, bassist Greg Braccio, and drummer Robert Sodaro. Reese and Sodaro met on their first day of 6th grade during student orientation. They went to different high schools where Sodaro would go on to befriend Braccio. During that time Reese, by chance, met Allard in the acoustic room at Guitar Center where they would jam CCR's "Born on the Bayou". There was an immediate dynamic between the two that ultimately led to an exchange of information. Months later Reese reached out to both Sodaro and Allard with the interest of starting a new project with them. Braccio would soon follow suit.
In the waning months of 2014 early jam sessions would yield the foundation of what Joyous Wolf has become. Fusing together influences ranging from Heavy Metal to Delta Blues, Joyous Wolf creates an expressive, high-energy fingerprint that separates themselves from their contemporaries in the realm of Modern Rock.
---
Absolutely no refunds - no exceptions. Lineups and times are subject to change. Any ticket suspected of being purchased for the sole purpose of reselling can be canceled at the discretion of The Truman and/or Eventbrite. Valid government-issued photo ID required for entry to age-restricted events. Tickets available at the door (if not sold out). No re-entry. Physical tickets available at the box office.