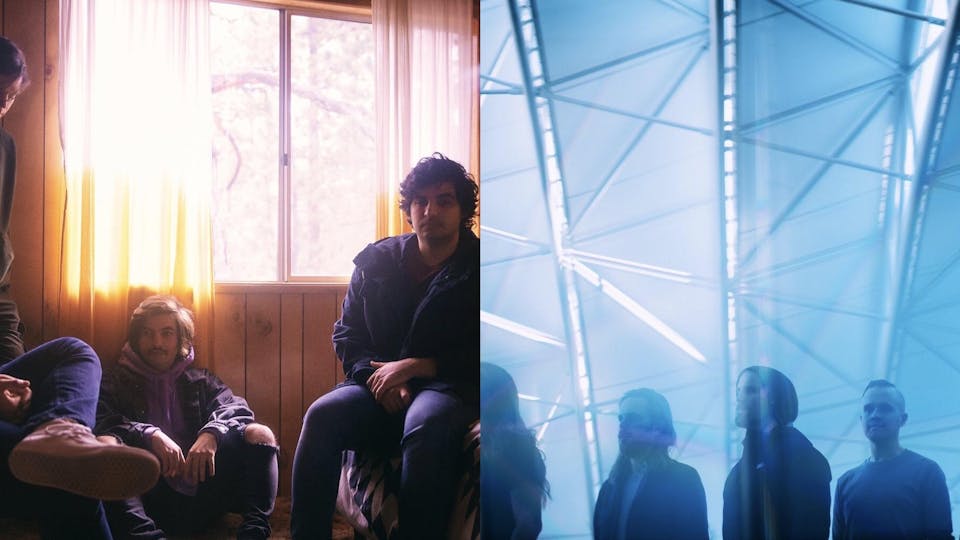 CHON / Between The Buried And Me w/ Intervals at The Truman in Kansas City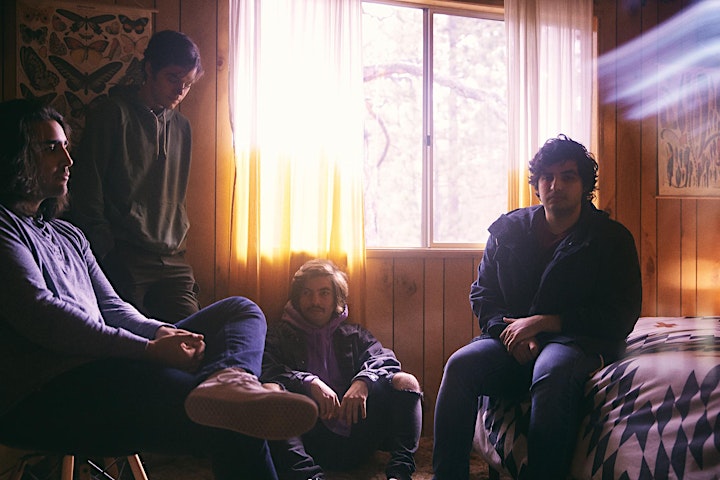 CHON
Website | Facebook | Twitter | Instagram
On their self-titled third album, CHON find themselves at the confluence of a great push and pull.
Since forming in 2008 in San Diego, the trio — guitarists Mario Camarena and
Erick Hansel and drummer Nathan Camarena — have become one of the most buzzed-about acts in the new era of progressive rock, on the back of more than 40 million Spotify streams and tours with the likes of Coheed and Cambria, Animals As Leaders and Circa Survive.
Their debut full-length, 2015's Grow, established their mathy, forward-thinking take on the genre, while 2017's Homey furthered that sound while incorporating brand-new influences like effect-pedal-heavy elements of electronic music and trip-hop and debuted at No. 66 on the Billboard 200. Now, with CHON, set for release in June through Sumerian Records, the trio once again have kicked down their musical guardrails — but in a way that balances their more eccentric impulses with a steadying dose of clarity and restraint.
"We really wanted to make songs with more simplistic structures, but also the craziest parts we've ever had musically," Mario Camarena explains. "I think our music is already so weird that when the structure is also crazy, it can be hard to follow. I really wanted this album to appeal to people who maybe don't listen to this style of music."
It's true that CHON streamlines some of the band's grandiose, free-flowing musicality in favor of more traditional sonic structures. But, most importantly, simplifying their sound doesn't mean resorting to being boring. If anything, CHON is brimming with some of the most forward-thinking, intricate musings the band have ever attempted, from the deep progressive propulsion of first single "Peace" to "Spike," which spins the band's youthful tech and metal influences together into a flashy riff-athon.
All at once, CHON respects the trio's current listeners while inviting a broader swath of new ones in — the rare progressive rock album adroit enough to straddle that line. For the band, it will be especially rewarding to bring this new musical mindset to crowds at festivals like Coachella, Shaky Knees and Electric Forest. There will be, of course, CHON diehards in the audience, but large-scale settings like these offer the band the opportunity to cultivate an even wider fanbase around their captivating sound.
Of course, they're coming prepared: While writing and recording the self-produced album in San Diego, the band put a lot of thought into calibrating their new music to fit the expansive crowds they knew they'd soon be playing in front of. The result is a collection of songs that plays just as well to the front row as the very last.
"We knew we were going to play these songs at big festivals, and it was in the back of our minds," Mario says, pointing to the tribal-inspired rhythms on "Gift." "We were just thinking of Electric Forest when we wrote that song: It's kind of psychedelic and hippy. It's going to be really fun to see how big crowds react to these songs."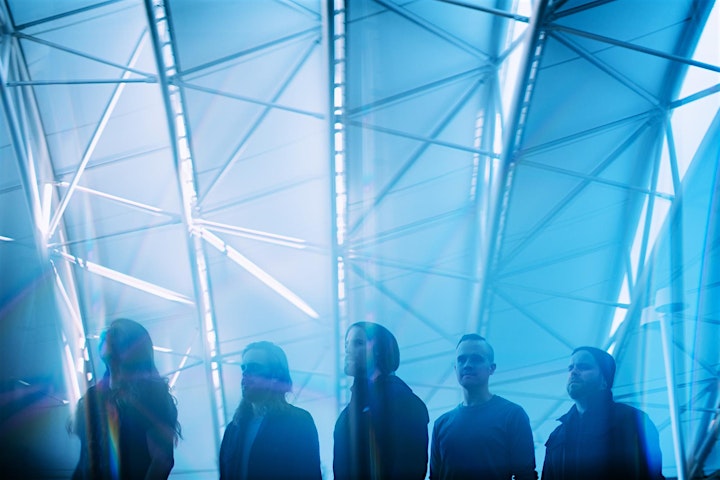 Between The Buried And Me
Website | Facebook | Twitter | Instagram
What if dreams could be broadcast for the purpose of entertainment? Could you consume the innermost thoughts of another person on screen? If you could, what does that say about an attention-starved audience? More importantly, what would become of the dreamer?
Between The Buried and Me pose those questions and more on their two-part eighth full-length and introductory offering for Sumerian Records, Automata. The North Carolina quintet—Tommy Giles Rogers, Jr. [lead vocals, keyboards], Paul Waggoner [lead and rhythm guitar, backing and lead vocals], Dustie Waring [rhythm and lead guitar], Blake Richardson [drums], and Dan Briggs [bass, keyboards]—explore these themes by personally smashing boundaries once again. Automata marks the band's first proper double LP-spanning concept. Moreover, they continue to expand their ever-evolving style, upholding a tradition of progression in the process.
"We never want to repeat ourselves," affirms Paul. "We're always trying to do something different, and this album fell right into that sort of pattern. We push ourselves into new places, while retaining our basic sound. Musically, we go somewhere that's fun and challenging. We never know how it's going to turn out. These are uncharted waters for us. We've never written an entire piece and presented it in separate parts like this."
Tommy agrees, "This many years into our career, we want to continue doing things differently."
This approach cemented the group as progressive music's most unpredictable outlier since its formation in 2000. Among many milestones, they released 2007's watershed Colors followed by The Parallax: Hypersleep Dialogues EP in 2011 and The Parallax II: Future Sequence a year later. 2015 saw Coma Ecliptic elevate them to new heights yet again. Not only did it bow at #12 on the Billboard Top 200 (a career high for the band), but it also garnered widespread acclaim from Noisey, Revolver, Alternative Press, and The Guardian who welcomed the album with a rare perfect score. In between, they launched countless sold out headline tours and support runs with the likes of Mastodon.
Now, they break more ground with Automata.
"Lyrically, I wanted to write something that I treated as a puzzle until it comes together at the end," continues Tommy. "For as deep and dark as it is, there's a positive outcome, which we've never had. The story follow a protagonist whose dreams are used as entertainment broadcasted by a company called Voice of Trespass. Most of the record takes place within that dream. The character thinks it's all real."
"Even though it takes place in the future, there are a lot of parallels to modern society," adds Paul. "Oftentimes, we turn athletes, movie stars, and musicians into commodities. We forget that they're real people with problems and issues. They're society's escape from reality as we use them for entertainment. Hence, society plays a role in their downfall, be it drug dependence, isolation, or even suicide. Society perpetuates mental illness with those expectations."
Automata – Part I unveils the first six songs comprising the entire body of work. Stretching near seven minutes, "Condemned to the Gallows" kicks off this journey. Acoustic guitar builds in epic fashion before sweeping distortion takes hold followed by unpredictable rhythms and a seismic vocal performance which, as Tommy puts it, "sets up the whole story."
Elsewhere, the trudging eight-minute guitar symphony of "Yellow Eyes" spirals into the melodic bliss of "Millions."
"There are a lot of moments where we totally venture away from the traditional formula of what a progressive metal band can do," states Dan. "There are all these little moments where we've done something we never did before. 'Millions' is the perfect example. It's four-minutes of straight melody—another first."
With Automata Part I, Part II, and the myriad of visuals on the horizon, Between The Buried And Me realize their potential to its fullest—and go one step further
"All of our music should build up to the newest record," Tommy leaves off. "That's what happens with Automata. You can take little snippets from our past throughout this album. It sounds like Between The Buried And Me, but it's still new. We hope to keep the music industry on its toes. This is part of doing that."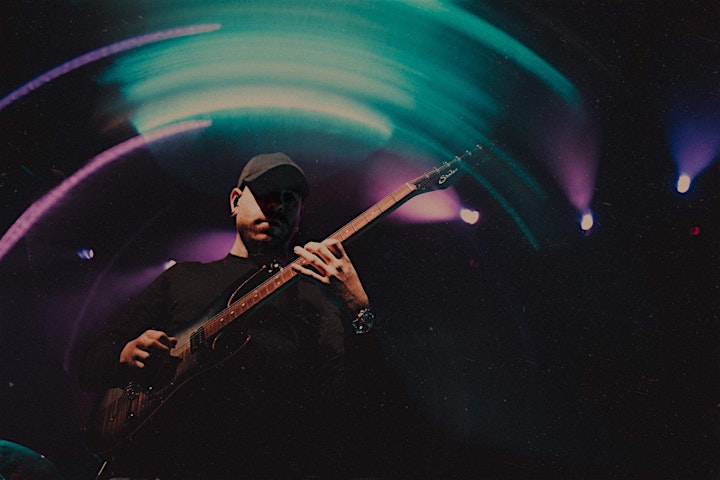 Intervals
Website | Facebook | Twitter | Instagram
Intervals is a window into the mind of guitarist & composer, Aaron Marshall. Founded in 2011, Intervals is a progressive and forward thinking staple in modern instrumental music with roots firmly planted in all things traditional, & an open eye on the future. The Shape of Colour is the natural evolution of Aaron's sound & a testament to his knack for infectious melody, & engaging compositions.
Absolutely no refunds - no exceptions. Lineups and times are subject to change. Any ticket suspected of being purchased for the sole purpose of reselling can be canceled at the discretion of The Truman and/or Eventbrite. Valid government-issued photo ID required for entry to age-restricted events. Tickets available at the door (if not sold out). No re-entry.