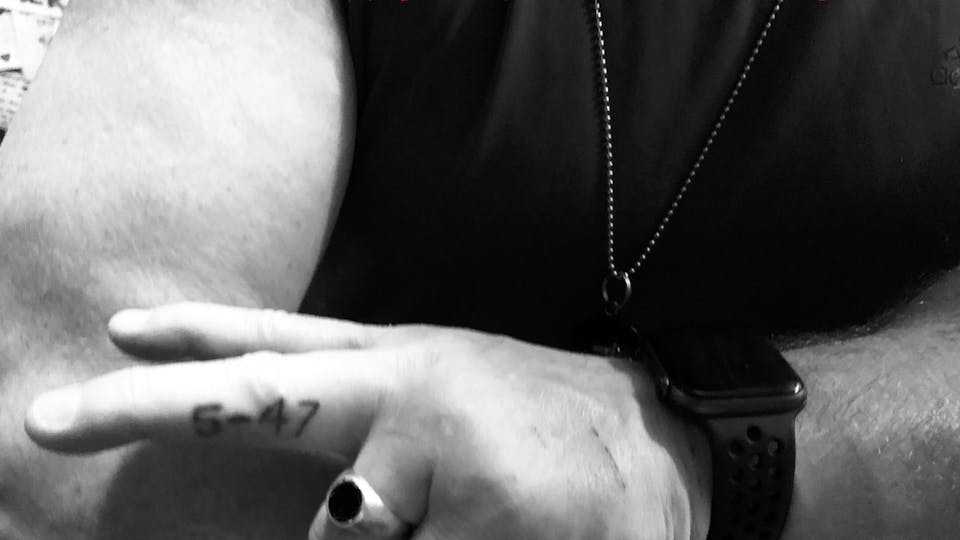 John Tierney Benefit Concert
Various Blonde, The Snotrockets, Go Kart, Otis 13, The Brothers Rex
John Tierney Benefit Concert featuring Various Blonde w/ The Snotrockets, Go Kart, Otis13 & The Brothers Rex at The Truman in Kansas City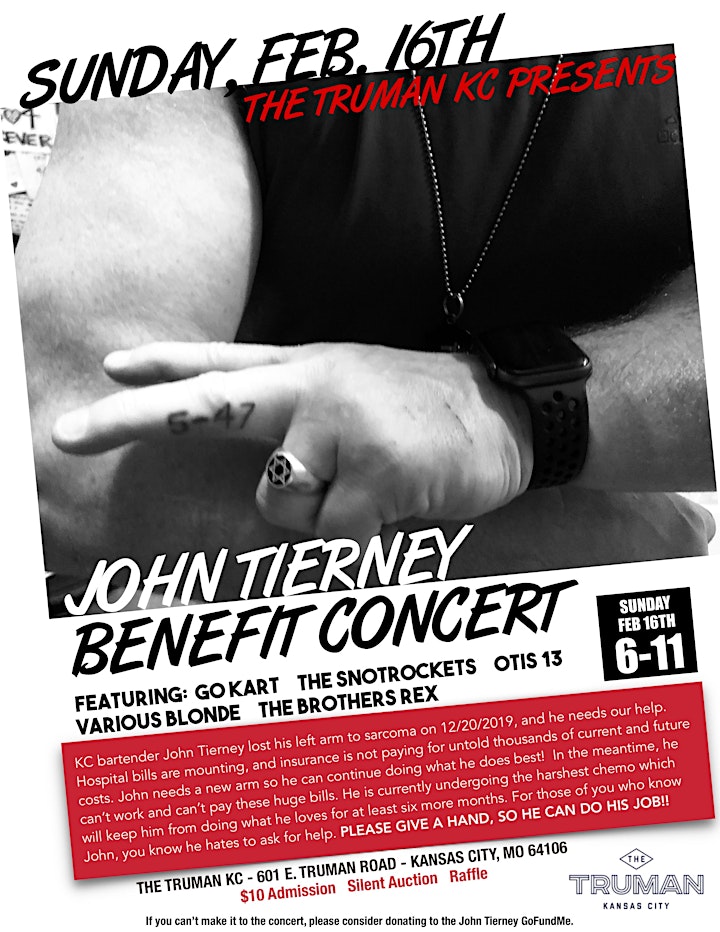 KC bartender John Tierney lost his left arm to sarcoma on 12/20/2019 and he needs our help. Hospital bills are mounting and insurance is not paying for untold thousands of current and future costs. John needs a new arm so he can continue doing what he does best!
In the meantime he can't work and can't pay these huge bills. He is currently undergoing the harshest chemo which will keep him from doing what he loves for at least six more months. For those of you who know John, you know he hates to ask for help. PLEASE GIVE A HAND, SO HE CAN DO HIS JOB!
If you can't make it to the concert, please consider donating to the John Tierney GoFundMe HERE.
Featured Artist: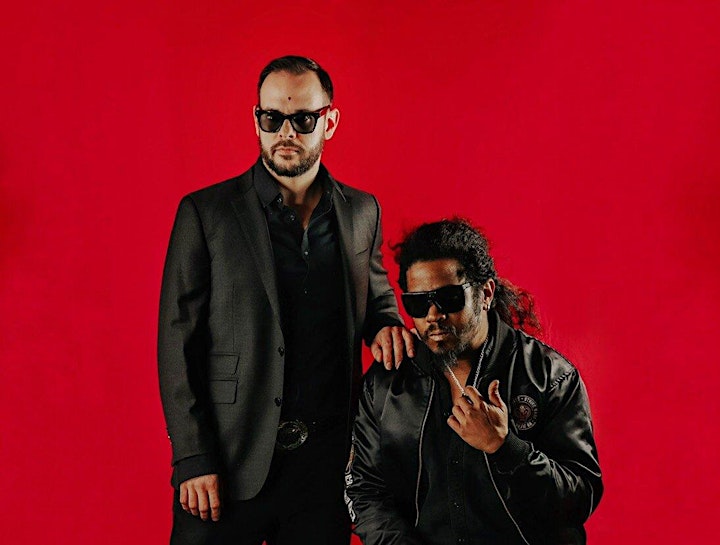 Various Blonde
Website | Facebook | Twitter | Instagram
Ignite! Experiment! Boom! are all riotous cries of Various Blonde's multi-instrumentalist frontman Joshua Allen. The Kansas City band wants to fuel your next party with it's bombastic, dark, progressive style of experimental music that is a mixture of both pop and rock. The band has been described by Mills Record Company as, "Having all the sex appeal of The Weeknd and all the grit of Rage Against the Machine–the combination makes for a performance that is explosive."
Their new record, All Bases Covered, started to come together with producer Adam Mcgill(formerly of The Republic Tigers) when he started performing with the band. The album's the lead single is already in regular rotation on hometown station 90.9 The Bridge. All Bases Covered was recorded between the band's home studio and Element Recording Studios in the spring of 2016. They recorded their debut album Summer High back in 2014 with Mars Volta and Jack White keyboardist Isaiah "Ikey" Owens.
All Bases Covered is the latest record from Various Blonde and is scheduled to be released the fall of 2016 on The Record Machine.
---
No refunds - no exceptions. Lineups and times are subject to change. Any ticket suspected of being purchased for the sole purpose of reselling can be canceled at the discretion of The Truman and/or Eventbrite. Valid government-issued photo ID required for entry to age-restricted events. Tickets available at the door (if not sold out). No re-entry. Physical tickets available at the box office.