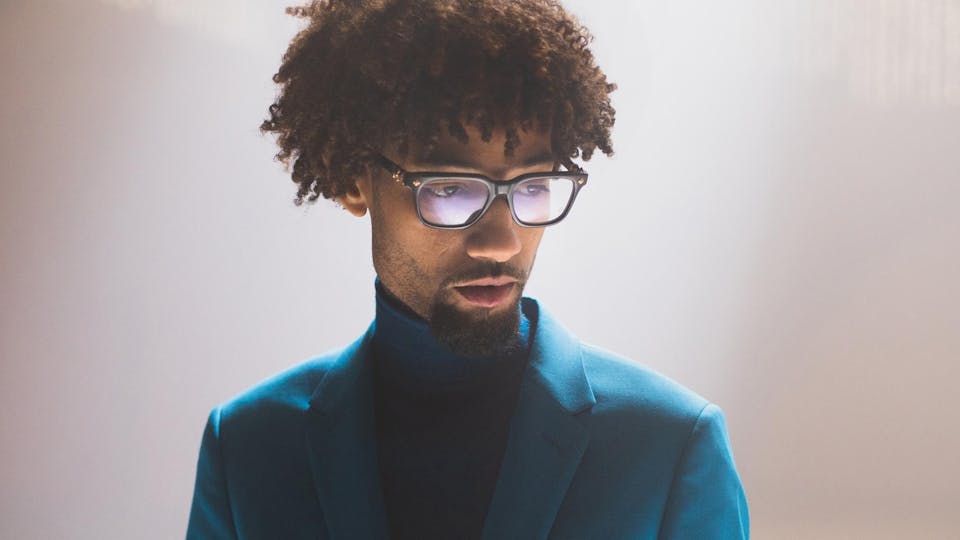 TrapStar Turnt PopStar Tour
Due to unforseen scheduling issues the PNB ROCK "Trapstar turnt Popstar" show ‪on 10.8 at The Truman will be re scheduled at a different date.
Refunds available at point of purchase.
---
Absolutely no refunds - no exceptions. Lineups and times are subject to change. Any ticket suspected of being purchased for the sole purpose of reselling can be canceled at the discretion of The Truman and/or Eventbrite. Valid government-issued photo ID required for entry to age-restricted events. Tickets available at the door (if not sold out). No re-entry. Physical tickets available at the box office.
PNB ROCK:
PnB Rock wants you to catch his vibes. Following the breakout success of his platinum hit "Selfish," the 26-year-old artist recently released his most creatively ambitious project-- Catch These Vibes. "I just went in the booth and vibed out as opposed to writing stuff out," he explains about his freestyle approach. "This whole project, I didn't write nothing. I just vibed out."
Both Rakim Allen, the singer, and rapper---who prefers to describe himself as an "artist"—garnered his creative chops and stage name from the intersection of Pastorius and Baynton in the Germantown section of Philadelphia, where he grew up. His streetwise melodies come from a real place. A self-described "problem child," he was kicked out of his mother's house at 15 and turned to selling drugs and squatting in abandoned homes to get by. At 19, he was sent to prison for violating probation and there, discovered his musical talents. "I could touch different topics that these other artists can't touch because I'm in the streets," he explains. He honed his vocal sound while incarcerated, recording tracks like "Fleek" that would end up on his 2014 debut mixtape RNB.
After a two-year bid, Rock was released to a halfway house. All the while, his buzz in Philly grew fast. Social media catalyzed his popularity, and his real-life earned him a reputation for credibility. "The story behind the music; a lot of stuff that I was saying, was shit that I was going through," Eventually, Rock was locked up for going AWOL, which only added to his growing intrigue. "When I got locked up, it was like, 'Damn! He really talking about some shit because he really got locked up,'" he remembers. "People were writing to me every day. I was getting fan mail, six or seven pieces from people I never met." While away, Rock attributes his immediate team to keep his name relevant in the streets. "They kept promoting. They were putting out songs in a strategic order. They even dropped a video when I was in jail, without me being in the video." Labels took notice. When Rock was released in August 2015, an A&R from Atlantic Records immediately reached out, and he signed.
In 2016 Rolling Stone quickly took notice of the young star and dubbed him as one of the Top 10 New Artists You Need To Know, most recently gracing the cover of XXL's 2017 Freshman Class issue. In January of 2017, he released his debut studio album GTTM: GOIN THRU THE MOTIONS with lead single "Selfish" quickly earning RIAA platinum certification. PnB also appeared on the RIAA Gold "Too Many Years" with Kodak Black and summer favorite "Every day We Lit" with YFN Lucci, which they performed live at the 2017 BET Awards Pre-Show.
PnB Rock has already proven that he has the streets and the streams. With Catch These Vibes, he wants to challenge himself—and his fans—to go outside the box. "It's real creative," he says. "There's a song that I actually recorded on my iPhone that's on the album. It's called 'Voicememo.' This flow I was just vibing with it. I just caught a nice flow and was feeling it, enough to be a whole song." He says that he was very "hands-on" with the 18-track project that features buzzy newcomers LondonOnTheTrack and Frank Dukes as well as established trio Justice League. Rock also pulled from his growing team of protégés, like Young Troy, Rubi Rosa, and Remy, who he often discovers by searching on Soundcloud and YouTube. "I just tell [producers] to send me different vibes. Send like three of your best, nice vibes."
Although his heart is in Philly, Catch These Vibes reflects Rock's expansive lifestyle, inspired by his time in Los Angeles, New York, and Miami. "I just like recording in different places and catching different vibes. I get something from everybody. I listen to everything."
Rock hopes that fans recognize that his artistry on Catch These Vibes goes beyond what you've come to expect from him. "I'm usually so serious with my music. It's always like, a personal situation I'm writing about," he says. "Different melodies. Different beats. A lot of these songs on here are me having fun.