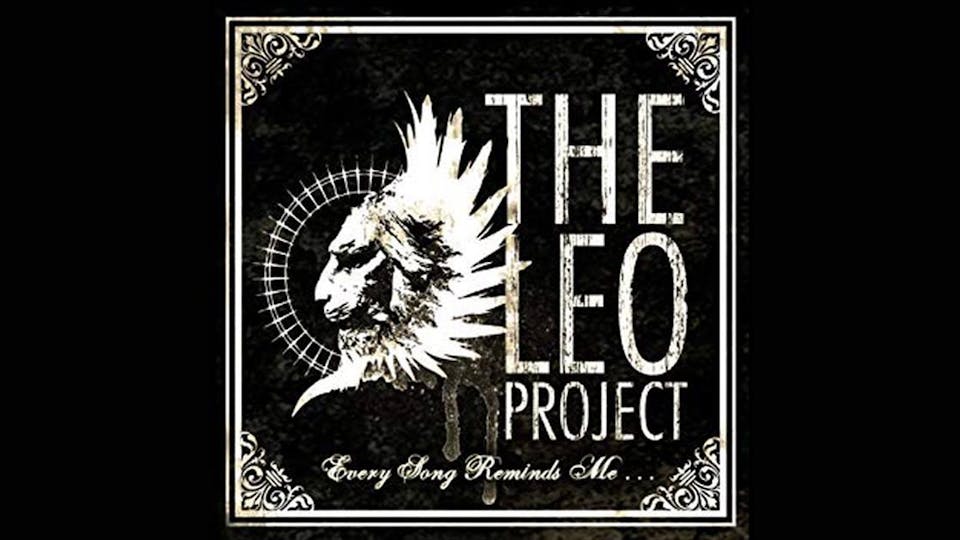 The Leo Project w/ For The Win & IMPART in Kansas City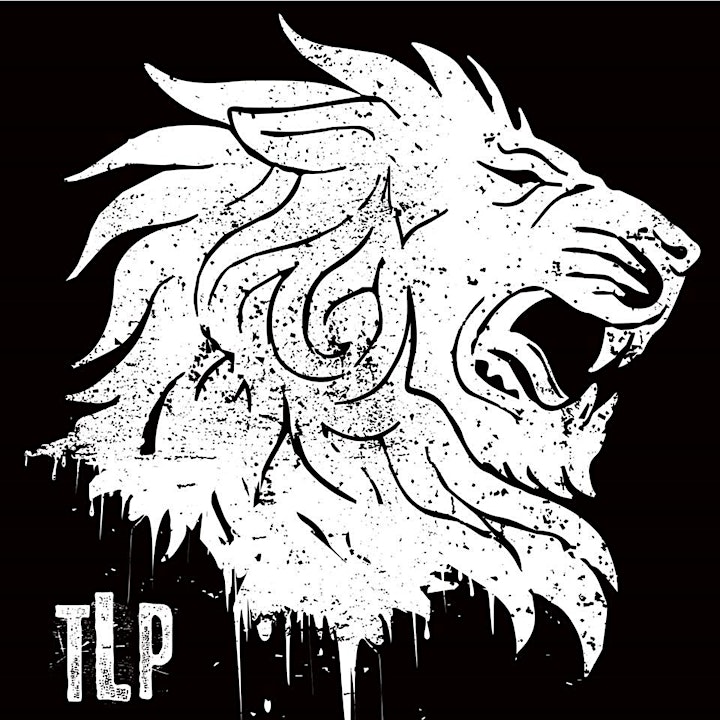 The Leo Project
Founded in 2005 as an acoustic effort, The Leo Project has not so much found its niche as created one. Front man Tyler Lyon is joined by Justin Johnson on percussion, Nic Trotter on guitar and Sean Hamel on bass. Together they developed a sound and stage show that left acoustic in the dust but retained the musicality synonymous with that genre, becoming electric in every sense of the word. Exploring the Metal edge of Rock with searing instrumentals, the combined vocal talents of all four members gives The Leo Project a mature lyric and harmonic presence.
From their combined talents and influences The Leo Project distills a unique sound. On first listen, one will detect the eclectic elements of such diverse artists as Pantera, Phil Collins, ZZ Top and Van Halen but ultimately the aural experience will be all The Leo Project. All of this is packaged in an intense live show that offers the audience an event unlike any other. Touring relentlessly in support of their debut album "The Burning" they have established a reputation as one of the premiere acts in the Midwest. The Leo Project is sought after by a variety of venues that promise their patrons the ultimate concert experience. Fans and industry professionals alike have been impressed when The Leo Project shares the stage with performers like Breaking Benjamin, Chevelle, 3 Days Grace, Seether, Slipknot, Sevendust, Godsmack, Rob Zombie, Shinedown, As I Lay Dying, Unearth, 36 Crazyfists, Hinder, Powerman 5000, Bobaflex, Hypnogaja, and many more.
Early 2009 saw the release of The Leo Project's much-anticipated second album. Studio work has been completed in collaboration with producer Fred Archambault (deftones, Avenged Sevenfold). This album showcases the bands special blend of soulful vocals, blistering guitars and pyrotechnic percussion while capturing the energetic yet intimate connection to the audience that is the hallmark of their live performances.
---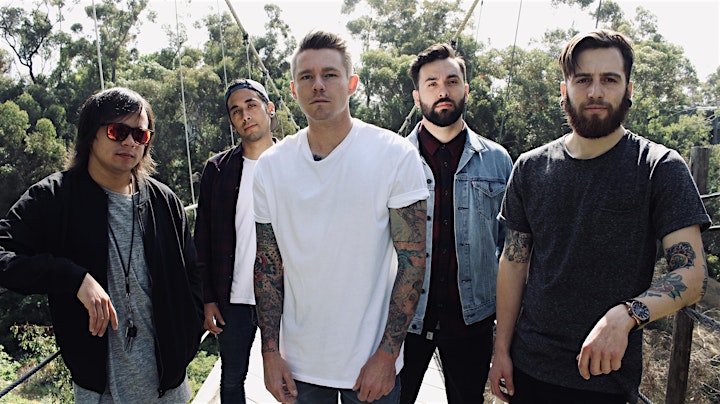 For The Win
Facebook | Twitter | Instagram
A FOR THE WIN show is like going to a baseball game - you know you're going to have a good time, but you know you may get hit in the face without warning. Their "sweat-soaked, pit-ready punk and metalcore," as described by Alternative Press, will have you paying attention right off the bat. Hailing from 'America's Finest City,' the San Diego five-piece first came into motion in late 2010, claiming their name from watching America's favorite pastime. "It may sound cliché but it's a commonly used phrase in sports and it was fitting for our style of music. We are a team, and a team does not step up to the spotlight to fail," remarks vocalist Kyle Christensen. He adds, "Hell, Giovanni (Suarez, bass) and I have played baseball together since we were six years old." After a couple of line-up changes of other San Diego music scene friends, FOR THE WIN cemented their line-up with drummer Omar Nieto and guitarists Lee Chambers and Matt Jimenez. Although FOR THE WIN signed with Artery Records in 2014, the band caught the attention of Victory Records in 2017 and a deal was renegotiated for their latest album, Heavy Thoughts, set for release on August 25, 2017.
"Us Versus Them" kicks off the album with its immediate callout, 'This is a song for the beaten and broken!' and tempers FOR THE WIN's aggressive guitar driven pop and tuneful melodies. Written by Christensen and guitarist Lee Chambers, Heavy Thoughts is a collection of forward thinking, dynamic songs that are infectious as they are innovative. Christensen adds, "Lee was in school and I was working fulltime, but we would get together nearly every day and spend countless hours writing. Even though each of us came in with our own full songs, we always collaborated to make sure every song has a little bit of both of us in it. Our live show was always in the back of our mind, so it was important to keep that stripped down, raw edge to the songs."
While Christensen has produced and mixed other artists, FOR THE WIN entered the studio with Emmy-nominated producer Brian Grider to record the sophomore album. "Working with Brian was one of the best experiences we've had as a band and as musicians. His level of creativity and musicianship pushed us to new heights, and to try things we have never done before," explains Christensen. "We grew up in a city where the weather is perfect all year and the beach is your second home, but that never really had a big influence on the music that we wrote. I once tried to write lyrics while sitting at the beach and it was a complete fail. We started out as a pop punk band from San Diego, but we have grown as people and musicians and we all know what we want to write and the direction we want the band to go in. We take inspiration from all areas of music, whether it's radio pop or some really heavy tunes. We all have different tastes and styles that we enjoy more than others, but we all have the same vision."
Heavy Thoughts is a reminder to live in the moment. We face obstacles every day, whether it's the loss of someone close to you, the fear of failure, or even just taking that first step to get out of bed in the morning. "We often beat ourselves up over the past, and worry too much about what the future holds while losing sight of what is in front of us," explains Christensen. "This album is a reminder that it's OK to let go, and to understand that we as people are a constant work in progress."
FOR THE WIN steps up to the plate on August 25 with Heavy Thoughts.
---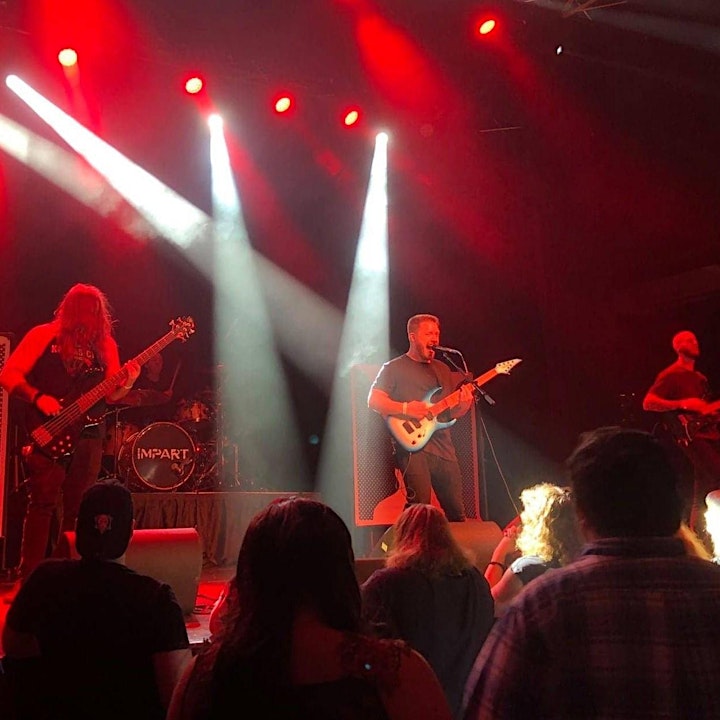 IMPART
Impart is a new rock band out of Kansas City. Drawing from a wide range of influences; Impart has garnered comparisons to Karnivool, Breaking Benjamin, Chevelle, etc. Our aim is to create great music and have a great time doing it. We hope to see you soon!
---
Absolutely no refunds - no exceptions. Lineups and times are subject to change. Any ticket suspected of being purchased for the sole purpose of reselling can be canceled at the discretion of The Truman and/or Eventbrite. Valid government-issued photo ID required for entry to age-restricted events. Tickets available at the door (if not sold out). No re-entry.